Part of our traveling adventure is to keep our minds and hearts open to where we may want to settle down after our chapter of travel life. Our next step is a place we will hopefully want to stay for the rest of our time on earth, a place where grandkids can come swing on the same tree that their parents climbed.
South Carolina is high on the list so as we visit these areas and towns we are trying to imagine if we could call this place home. 
Greenville is a great area because it is near the Appalachians where there is hiking and mountains.   It's close enough to the ocean that you could easily visit, but inland enough not to worry so much about hurricanes or alligators (although locals don't seem to actually worry about either of these things.) The kids loved it here and everyone voted they'd be happy to live nearby. 
Greenville is a lovely smallish but up-and-coming city with lots of community events and cool restaurants and shops. The River runs right through the middle of town.
We took a stroll through Falls Park on the Reedy and walked around downtown at the neat little shops and enjoyed coffee and delicious ice cream at Marble Slab Creamery. 
I always prefer the small towns outside the cities.  We wouldn't live in this city, it's too big. However, we wouldn't mind it being the closest place to do for all the happenings that cities offer.
I love the tiny town of Traveler's Rest, just a few miles north of Greenville. We started our day there with the most delicious breakfast at Tandem Coffee and Crepes where they take your order out of a hippy van.
From there we hopped on our bikes and got our cardio in on a 10-mile ride on the Swamp Rabbit Trail which connects Traveler's Rest and Greenville. We finished our day with a well-earned and delicious beer at the Swamp Rabbit Brewery.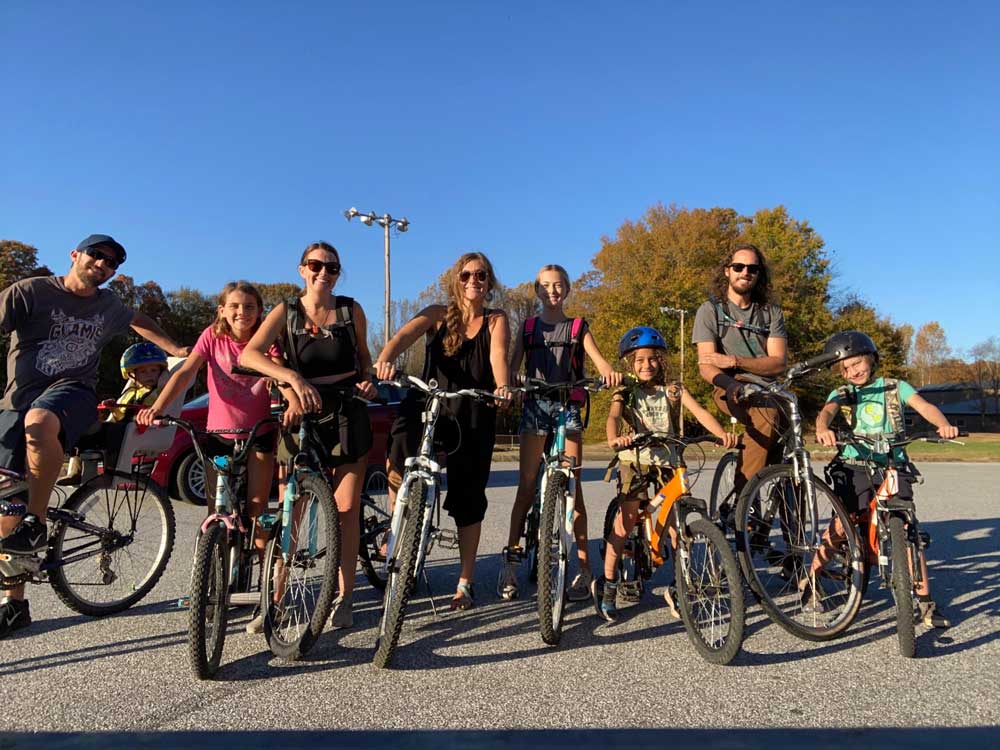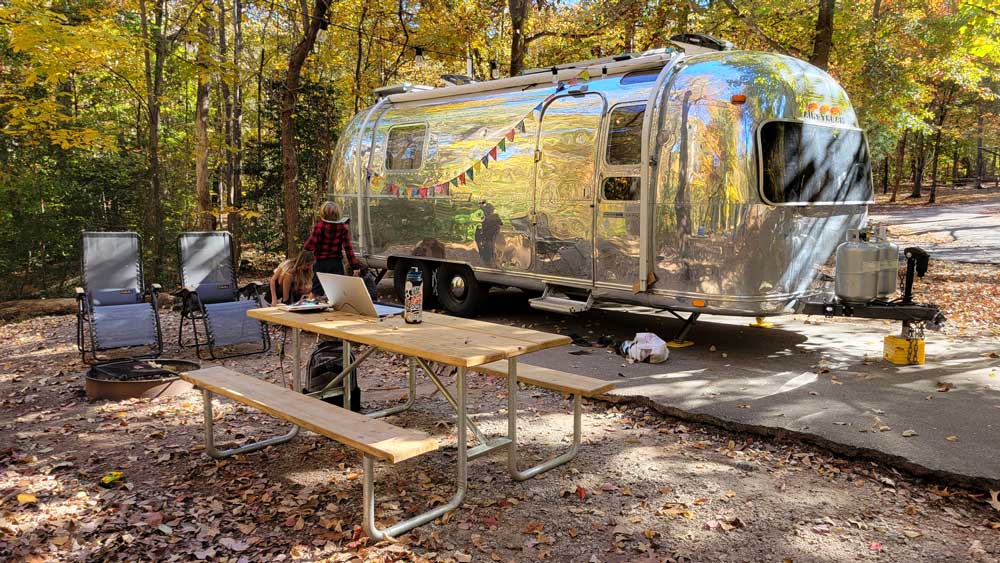 Paris Mountain State Park: Generally we prefer boondocking over campgrounds, but South Carolina really lacks public land options. To visit Greenville we stayed at Paris Mountain State Park. The park itself is lovely, full of forest, hikes and biking options. The campsites were small for my liking but they offered clean bathrooms, warm showers and free firewood.
We did struggle with the rule keepers of the campground… we are not disrespectful and terrible campers, but we do have wild and free kids and our in-laws have a dog. The staff were "Karens" as our kids say, they were quick to supervise and correct us for every action that could go against the rules. The kids were in trouble for walking through empty sites to get to the bathroom, for jumping on walls and climbing things. Granted, all those things are not ideal or proper behaviors, but the corrections were excessive. They also have a policy about unattended pets. Our family got in trouble for leaving their pup at home when they went out. He doesn't bark excessively, I'm certain he wasn't being a nuisance, but they got a citation nonetheless. The camping options around Greenville are limited and this park is nice, but I wouldn't suggest it for a rambunctious family.