We spent a few quick back to back drive days getting across the midwest. I didn't expect much more than wheat fields, but it turns out the Heart of America is quite beautiful. Once we hit east Kansas we were pleasantly surprised by the rolling green hills, thick wooded areas and adorable farms.
I'll always remember one of our first nights on the road, we stopped at some random camp spot in Kansas. We had a moment of questioning all of our grand ideas about living in nature once we saw the amount of spiders that resided in this place. The ground had funnel webs, the trees had webs, and leaves were suspended mid air from strings of web. Juliette just cried and cried and wouldn't leave the trailer. There was however a pretty lake and Elijah and I walked to it and had a lovely moment together. He said "God makes beautiful things, like this beautiful lake and beautiful Kansas." So with a filled heart we decided not to turn around over spiders but to keep driving into our dream life.
I'm thankful for the way that traveling will bring us to people around the country just because they're on the route. We have friends and family spread all over that we hardly get a chance to see, I'm excited to be able to pull our home into people's driveways and visit. We had a wonderful stay with our friends in Missouri. It just happened to be their kid's birthday party the day we were coming through, so we were a fun surprise! We had a sleepover full of joy and little giggles and then were sent off with a delicious southern style breakfast and big hugs.
In Kentucky we had our first stay with "Boondockers Welcome," which is a community of people willing to host travelers by providing a place to park. We stayed with a retired couple who owned 15 acres of lush, green land. They were so kind and welcoming and I was very touched by the way people are willing to help out strangers just because they have a heart for travel and because they have the space to do so. I'm sure they've been shown hospitality before and simply enjoy this opportunity to give back. They welcomed us to the pear tree where the children enjoyed filling a basket of fresh pears. We had our first settled home night that wasn't filled with anything to do. We sat at our dinner table and shared a meal together for the first time instead of quick food on the go. We played games and laughed while it drizzled outside and we began to let ourselves feel the peace of this new life as all the work of getting here slowly dissolved.
We had our first traveling National Park day at Mammoth Cave. The children had never been in a cave and we all had mixed feelings of excitement and anxiety as we descended 250 feet underground into the world's longest cave system. We were all fascinated by this whole other world right underneath what we know and see. The rangers there did an amazing job telling the stories of the pioneers that found and explored the caves. It's wild to imagine the bravery of those men and women. The kids learned so much becoming Junior Rangers, lessons that are hard to achieve on a regular school day in a classroom. Noah said it was the coolest place ever and "I never knew I could say WOW so many times."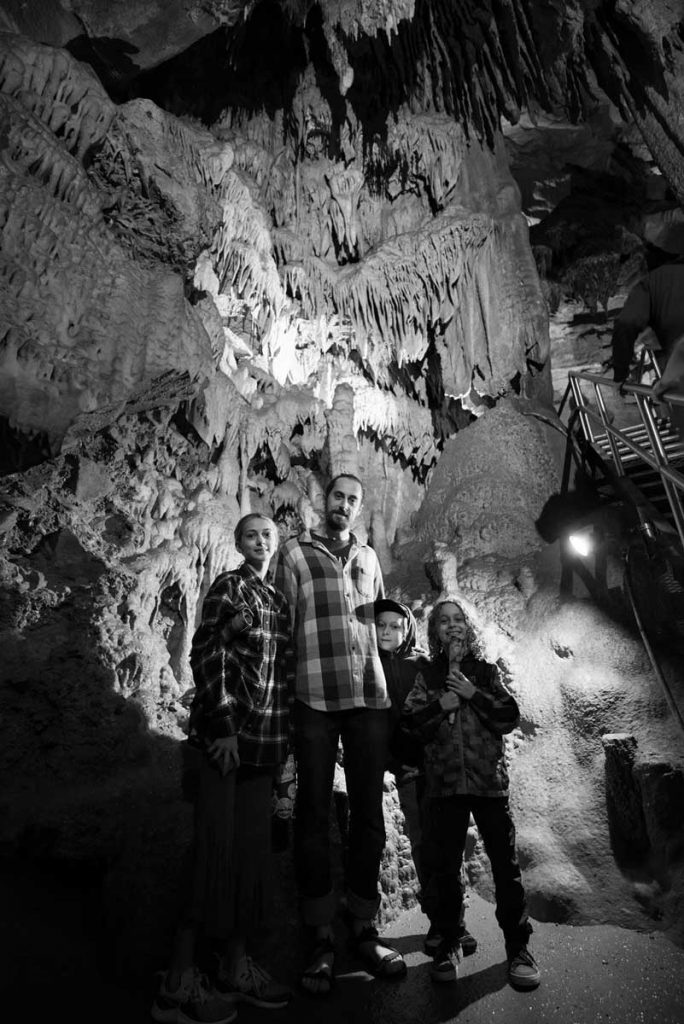 While in Kentucky we just had to check out the Ark Encounter and see the replica of Noah's Ark. We were in awe of the magnitude of it, it's hard to imagine it by reading dimensions and the build instructions through written word, but it is so big! It's wild to think of one man building it by hand without modern tools inspired only by faith. It is a neat museum full of tons of biblical history. I really enjoyed learning all the practical ways all of those people and animals could live on a ship so long ago. The museum did a great job displaying details like the living quarters, how they grew and kept food on board, how they collected water, penned the animals, fed the animals ect. There were dozens of areas of information and Tom and I could have spent hours soaking it all in. Unfortunately, kids are restless and never seem to want to learn all the things from all the signs I'd like to read. There was a little zoo that the kids loved.
Kansas: Campendium is so helpful for finding boondocking spots. We stayed overnight at Leavenworth Fishing Lake. The route there lead us down windy country roads and showed us the most adorable farms. It was a decent spot to break up a drive but I wouldn't want to stay much longer than overnight. The site was clean enough but nature claims it as home and the spiders were a lot to handle. I'm sure if you're a midwest country dweller it would be fine, but we are city folk new to travel life.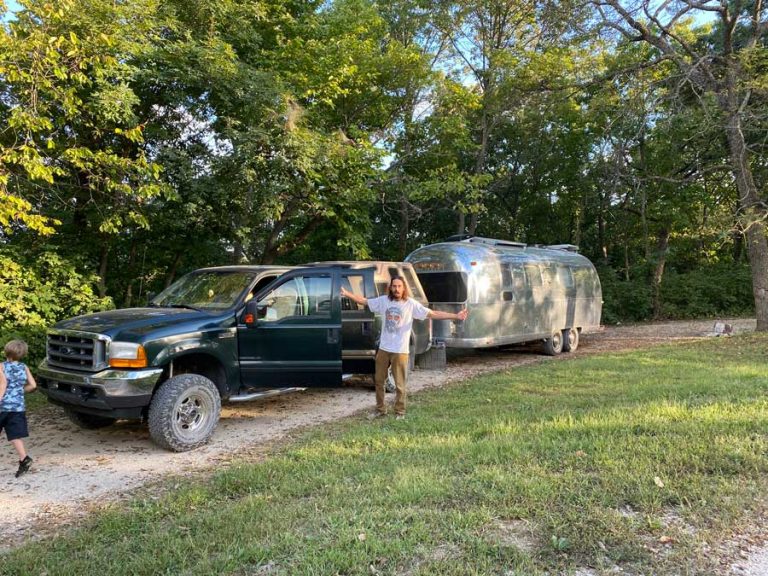 Kentucky: We loved our time at "Hilltop Acres" in Clarkson. The Boondockers Welcome hosts were very friendly. They offer parking, water, electric and kindness on their beautiful 15 acre property. We were welcome to stroll around and enjoyed picking pears from their trees. It was a good location for a base to the National Park.